Pin the extension
Pin the extension icon to your browser toolbar. By doing that you enable fast access to the Custom Cursor for browser extension.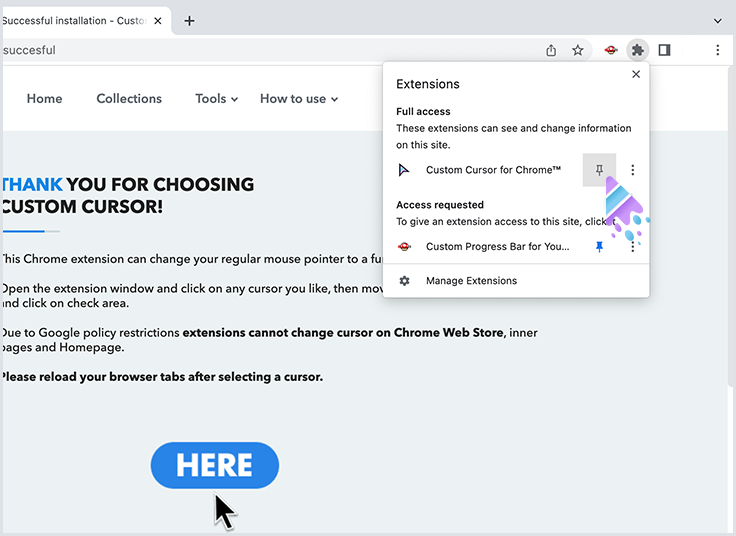 Activate
To activate the menu and change your cursor, click on the extension icon located on the Chrome toolbar. An extension popup will appear where you can activate your desired customization.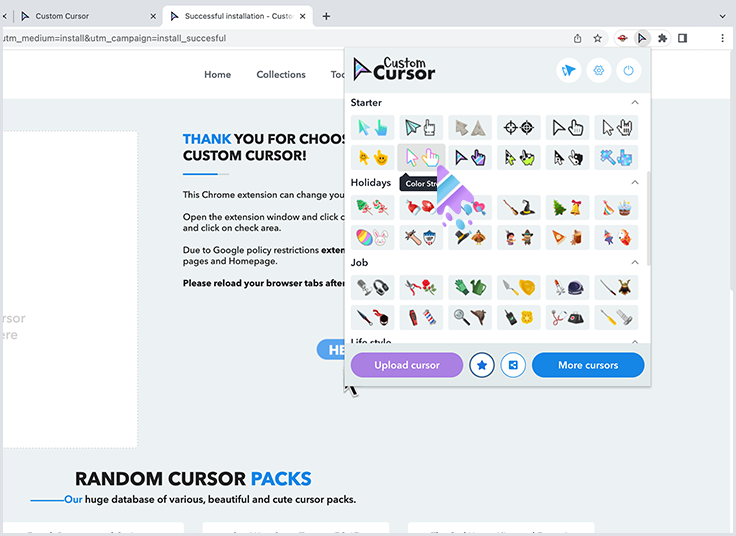 Add more Custom Cursors
You can navigate to our website and download all customizations you like from our giant custom cursor collection.